Gear Review
Te Araroa
Review – Hiking Poles – Black Diamond Pro Trek Women (review Feb 15, updated Dec 17)
Hiking Poles – Black Diamond Pro Trek Women.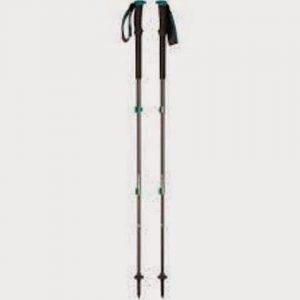 Rating: 9/10
Good: Comfortable, never failed me
Bad: Wrist Strap stitching gave way.
Weight: 490g for pair
Comments: Love these poles.  They have not slipped/collapsed once and are easy to extend/retract which I do every night to get them ready for use as tent poles.  The handles are comfortable and the straps comfortable.  These are an extension of me when walking.  Going up hills they help to haul me up the hills.  Going down they take a large portion of my weight to save my knees.  On the flat they help propel me along. Without my poles I would have fallen numerous times. I was impressed with the strength. In Tongariro National Park heading to Whakapapa I slipped and started sliding/falling down a 1.5 meter bank with my legs caught up. My pole caught in a root and held my weight for the few seconds needed to get my legs underneath me and land without hurting myself. The middle section of the pole bent slightly but did not snap which I was surprised and pleased about.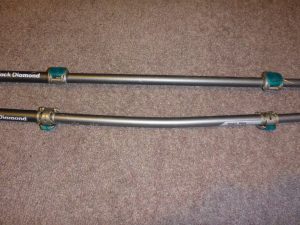 The slight bend after taking my whole weight
They fill several uses; Walking Pole, Tent Pole, Camera Mount, back scratcher, mud/puddle depth guage, aggression defuser, dog toy (my parents puppy loved chasing the tip).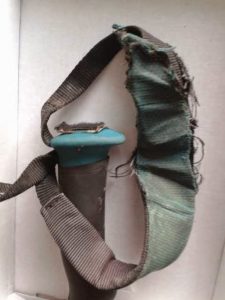 UPDATE 2017. These poles are still in excellent condition, less the strap which I had to sew up after TA hike and then replaced with new ones. I would be confident doing another thru hike with them. Since Te Araroa I have used this the poles for Mt Kenya, Mt Kilimanjaro, Mt Stanley (the hardest hike I have done in a long time), Mt Nyiragongo in DR Congo, Bhutan, Simien Mountains in Ethiopia and Dusky and Rees-Dart tracks in NZ. The new strap is still in good condition.
Hits: 15